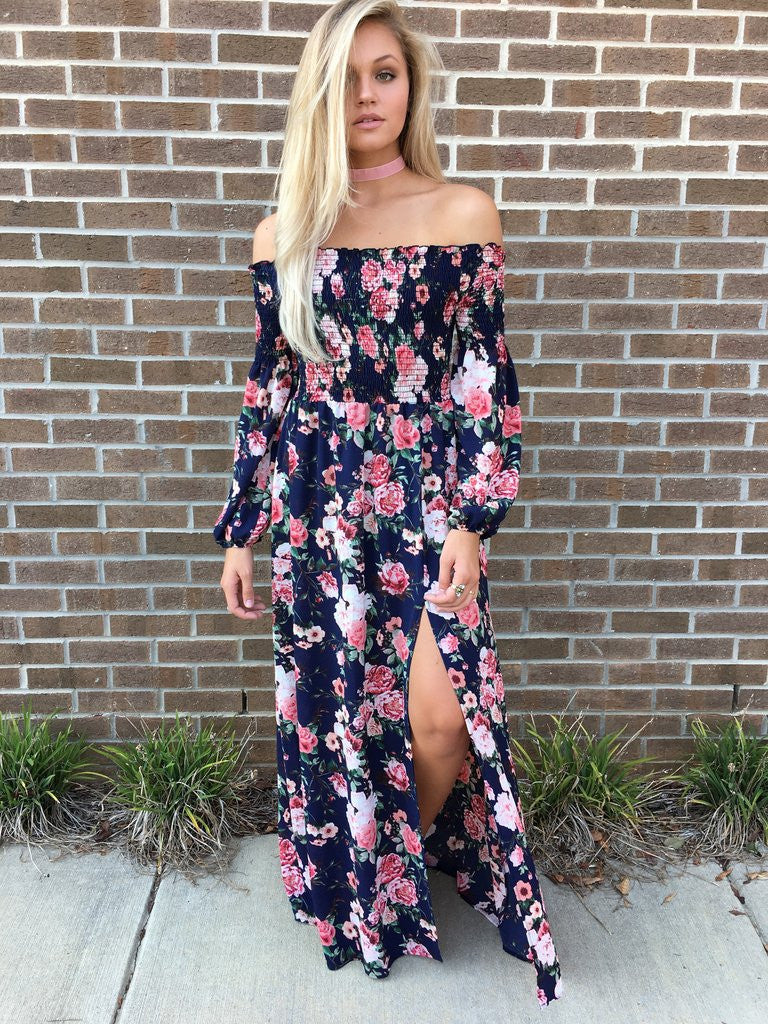 We've all associated florals with spring ever since the Devil Wears Prada. But what about fall florals? It might not seem like the time of year for pretty floral prints, but this year fall florals are IN, and you won't want to miss out!
Floral prints were all over the Fall 2016 runways, especially at New York fashion week. They were one of the major trends picked up by pretty much every fashion magazine - and that's hardly surprising! Floral prints are pretty, feminine and super easy to wear. Out of all the fashion trends on the fall runways, this is probably the easiest to try out in your everyday wardrobe.
Plenty of celebrities have been getting in on the trend as well. Emma Stone started it all off with this gorgeous printed dress (two floral prints on one dress!) and it seems like the rest of Hollywood decided to follow suit. Reese Witherspoon recently chose this subtle floral print dress for a red carpet appearance and looked absolutely gorgeous. She wasn't the only celebrity at the Toronto International Film Festival who opted for a floral print - Natalie Portman looked amazing in a dress covered with subtle sequin flowers.
Finally, as if we needed any more proof that florals are the print to try right now, Victoria Beckham didn't just have floral prints all over her catwalk show - she wore them as well! After spending almost all of New York Fashion Week in block colors, she made an appearance in this gorgeous floral dress. If it's good enough for VB, it's good enough for us!
Convinced yet? If you're ready to grab a floral print dress and go, here are our top tips for making florals work for fall.
Try subtle, low-key floral prints. Chintzy florals can be a bit too springlike, so copy Natalie and Reese with floral prints that almost escape attention. Our Floral Flirt dress is absolutely perfect for this. It's on-trend without being in-your-face.
Another great way to make floral prints fall-appropriate is to try darker colors. Florals look gorgeous on a black or deep blue background, and dark colored florals were all over the fall runways. Try our Sinful Floral dress - how amazing do those light flowers look on a dark background?
Finally, stick to a simple, casual shape to really get the most out of your print. A relaxed-fit dress, like our Free The People dress, is the perfect way to show off a gorgeous floral print. There are no fancy tucks or gathers messing up the flow of the print, and you don't have to worry about looking too girly.
Are you going to be wearing floral prints this fall? Which celebrity's style do you like best?