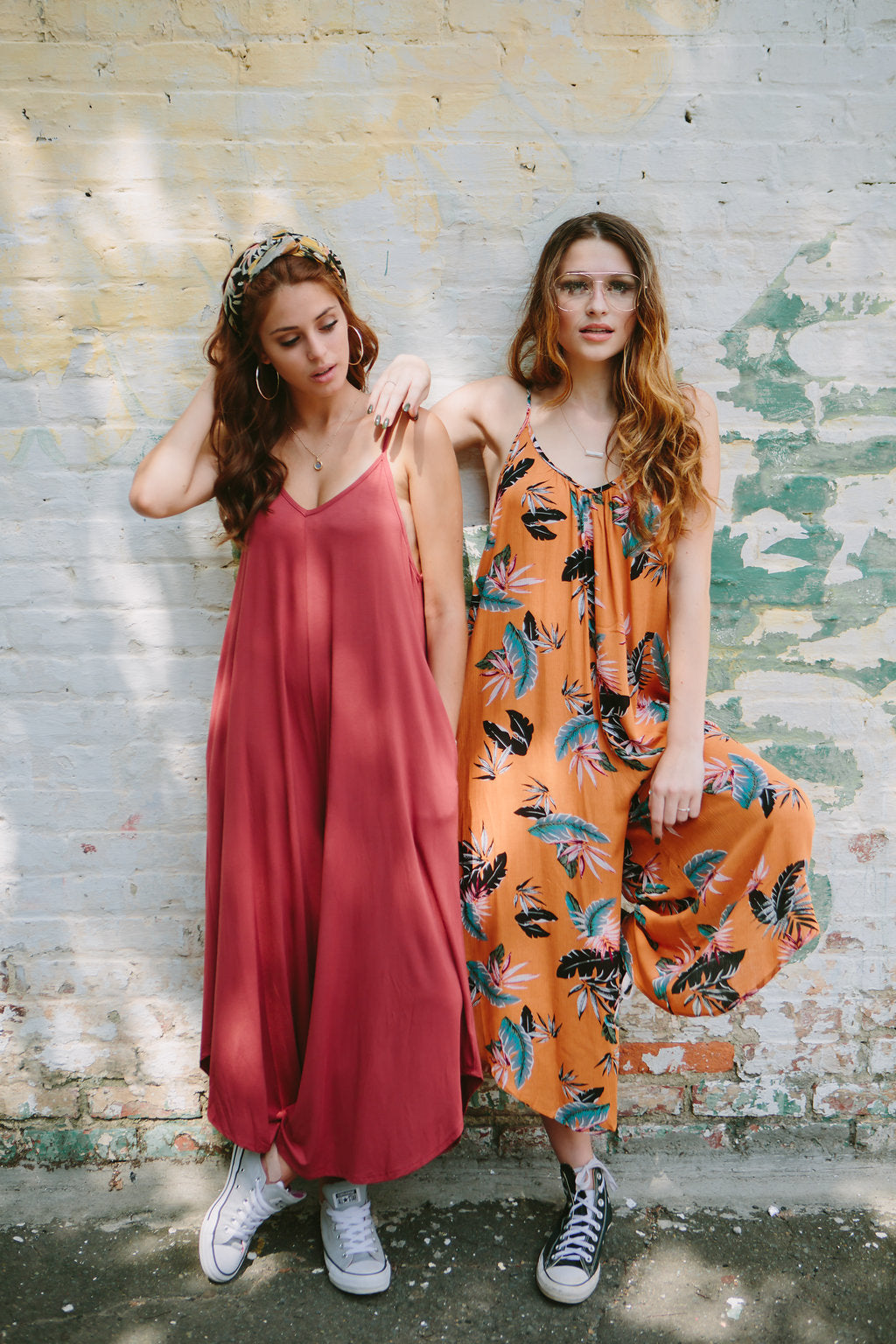 S E A M L E S S TRANSITION
Get it? Seam-less transitioning...fabric...clothing...no? Ugh, retail humor.
We want to eliminate that fear of, "Will I ever wear this again?" So, we're going to talk about wearing some of our summer faves in the fall. You would be surprised how many pieces in your closet can be transitioned into the fall.
O V E R A L L S 
One of our personal fave trends is quite possibly the easiest piece to wear multiple different ways.
This fall/winter 2018, throw a sweater underneath of your overalls. Even a balloon or bell sleeve can add a little flare to your casual overalls.
Going for a boho look? Pair your overalls with an ankle length cardigan, and flat mules.
__________
Want to edge it up this fall? Pair with your fave band tee, flannel jacket, and Doc Martens!
The same can be said about jumpers that have an overall feel to them. Go ahead..try these looks and tag us!
D E N I M S K I R T 
Fear not, 90's babies! 
Take your denim skirts into the cooler weather, by adding a sweater and suede booties. 
Oh, you thought tights went out? Try pairing them with a blacked out NYC chic look. You'll practically turn heads in this denim skirt outfit.
__________
xo,
Swoon