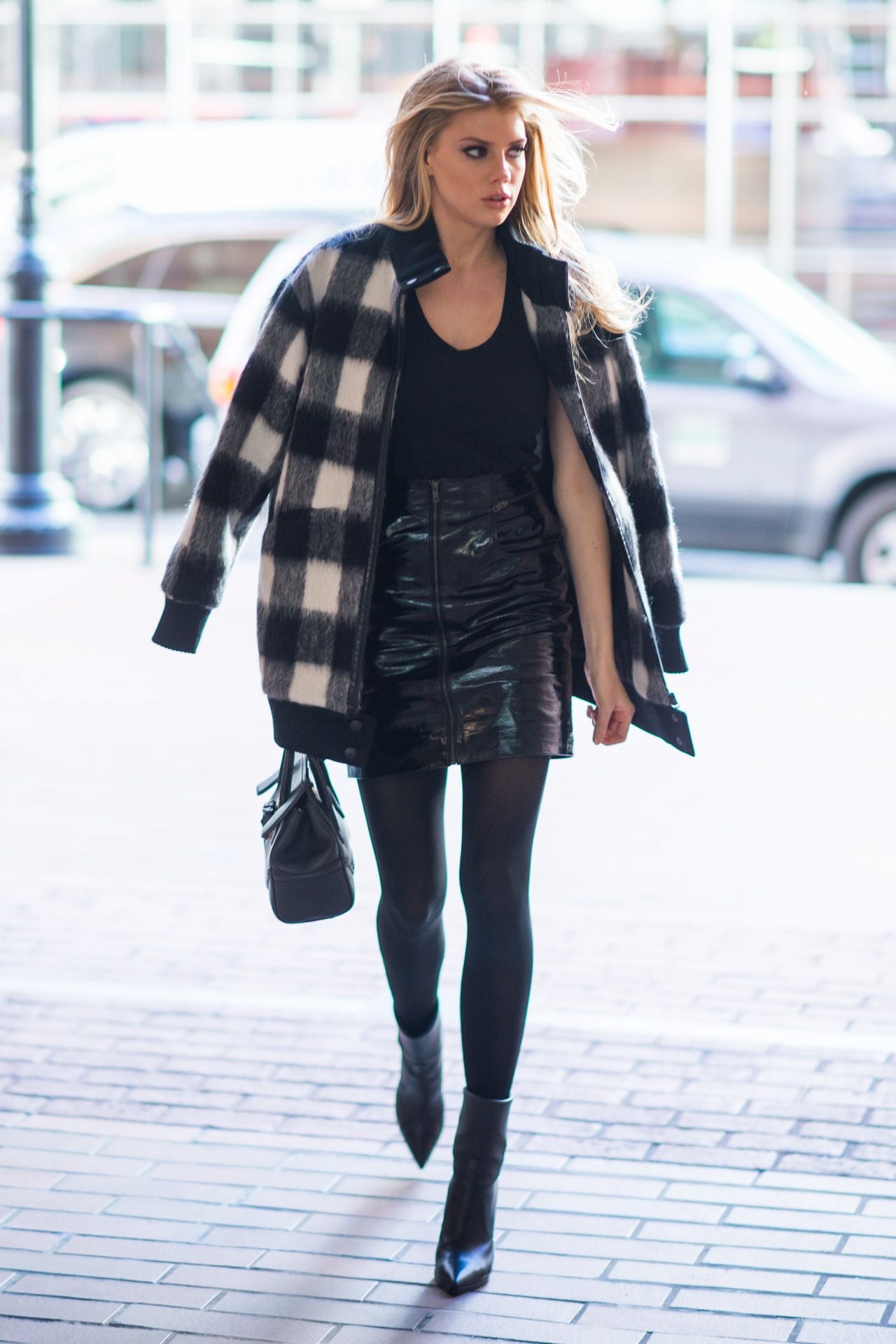 Tights are something that most of us take for granted - an unglamorous basic for those days that bare legs just really aren't going to work. If you pay no attention to your tights, you're about to be surprised!
This winter, tights are finally getting the attention they deserve. A quick Pinterest search will show you how many bloggers and street style stars are already showing off their tights. Now celebrities are joining in as well!
Here are five recent celebrity looks that all involve tights - and that's about where their similarities end. Each of these celebs has styled her tights in a totally different way. Talk about flexible!
Wrapped Up Warm
Jessica Alba decided to keep warm in opaque black tights with a cozy-looking fur coat. Copy her style by layering a comfy tunic dress under your favorite coat. You can wear black like Jessica, or opt for classic elegance in this gorgeous camel coat.
Edgy Fishnets
In a totally different look, Hailee Steinfeld appeared on stage in Florida wearing edgy fishnet tights. She combined them with denim and leather for a look that's tough and sexy. A studded leather skirt would look incredible with fishnets, or a suede wrap skirt will show off your tights in a slightly more subtle way.
Sleek and sophisticated
Forget any ideas of tights as old-fashioned or basic. A sleek, high-quality pair of black tights can look at home with the most elegant of outfits, as Charlotte McKinney showed in New York. Steal her look with a gorgeous leather skirt and some on-trend booties.
Grunge inspired
For a touch of grunge, grab a pair of sheer black tights. Copy Dakota Fanning and pair them with Doc Martens and a long black coat. Don't worry if your tights rip a little - it'll just add to the look!
Evening glamor
Live in a cold city? It's time to stop wearing jeans all winter! Keep wearing your favorite dresses all year round, just like Jenna Coleman. Paired with black high heels and an elegant coat, tights can work for a night out! Wear a black dress like Jenna's for a subtle look, or go crazy with this incredible silver dress.
Are you feeling inspired?
Go and enjoy the chance to be warm and stylish all at once!